You will definitely need a remote controlled lock so you can program distinct access codes for each guest. We also program codes for our cleaning crew, handyman team, and our own management. The guest codes will be programmed for access for the time period that the guest will be staying at your rental.
We have used several different kinds of locks for our properties and we like the LockState WiFi Deadbolt the best.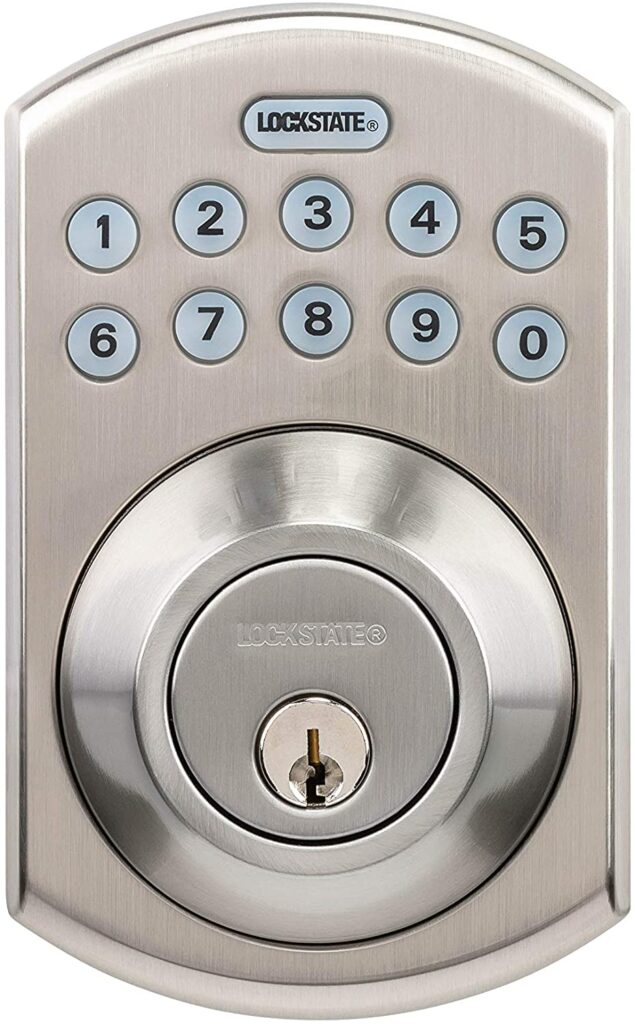 One big advantage of the LockState lock is that it does not need a central hub to connect to the internet. It connects directly to your router and you control it with an app on your phone or tablet. You can get one of these at Amazon.com or directly at a brick and mortar location.
---
If you already have a central hub (like the Samsung SmartThings hub) you could buy a Kwikset Smartcode door lock for a lower cost.